Gourmet Tour around Lake Murten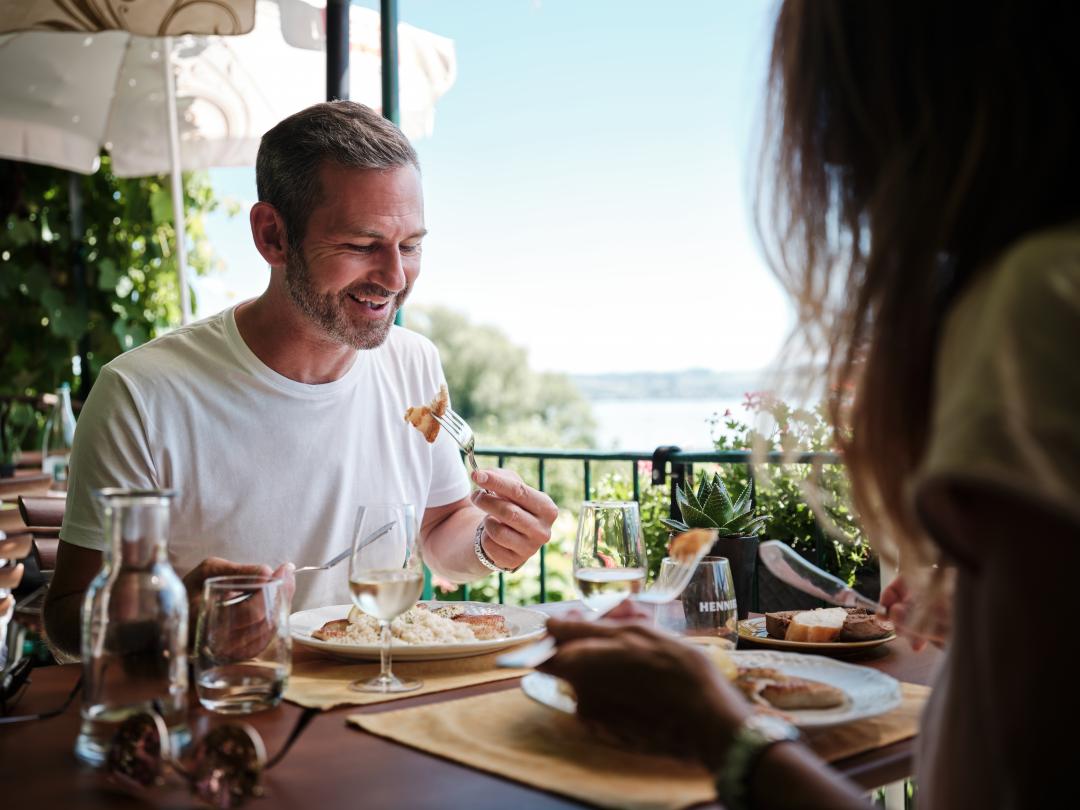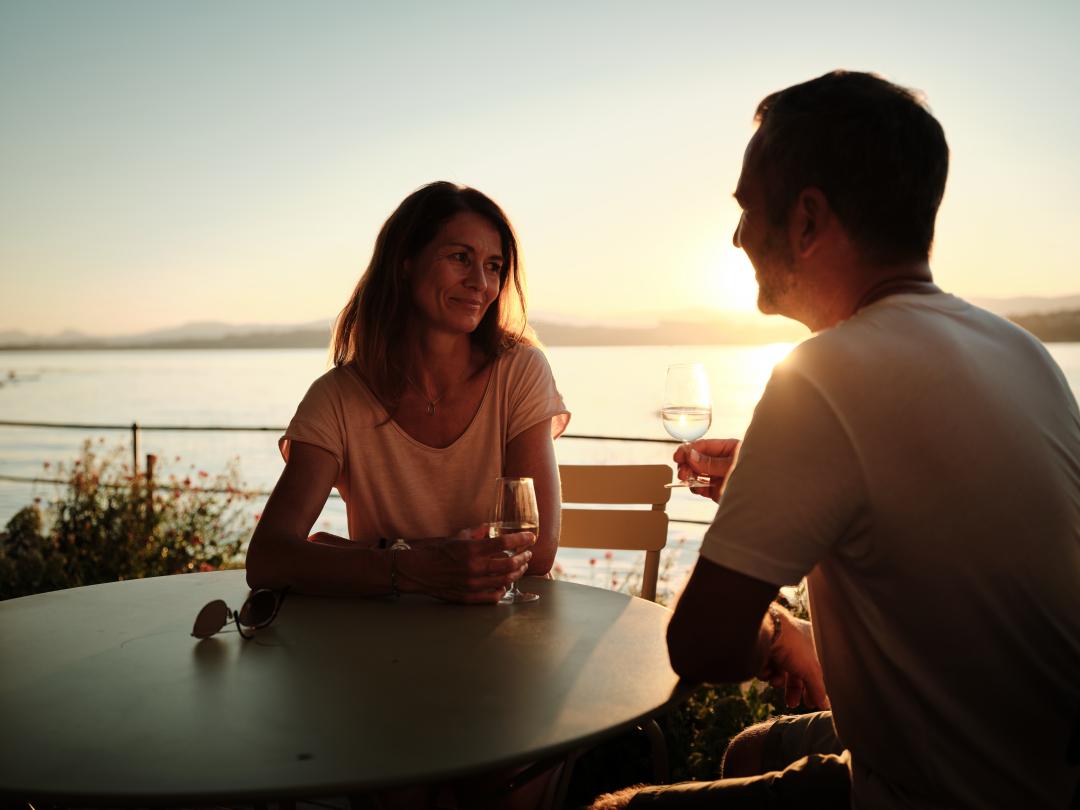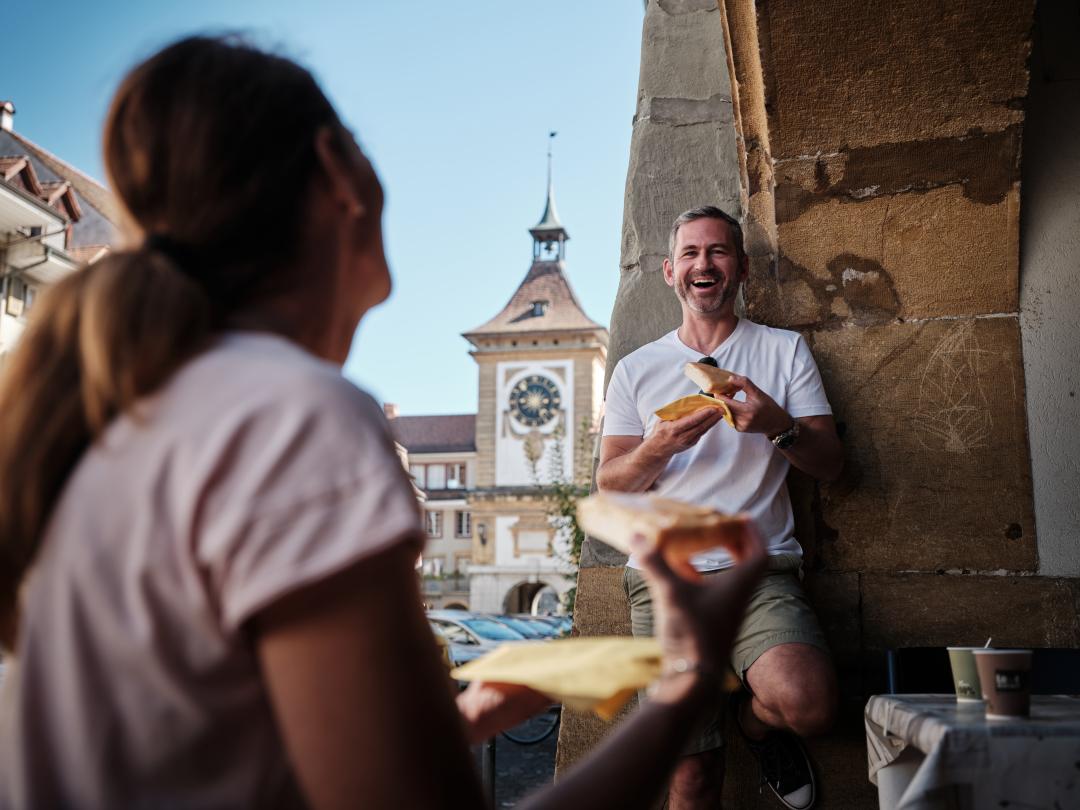 Description
Discover the region of Lake Murten with the Genussbüchlein! Whether by bike, on foot or by car, enjoy a round trip around the lake with various culinary stops for refreshment before moving on to the next viewpoint! Not to be missed: Medieval Murten with its imposing ring wall open to the public, including climbing the castle tower, the lake with its numerous swimming spots and the beautiful wine regions of Mont Vully.

Due to the current situation regarding COVID-19, there are still restrictions.
With this "Gourmet tour" we offer you a bike itinerary around the lake and a voucher booklet, including:
- A slice of Nidelkuchen or Vully tart with a coffee
- A glass of Vully wine or a soft drink (3dl)
- A perch plate with salad for lunch or dinner
- a gift for a funny break on the tour
Bike is not included in the price.
---
Prices
Gourmet Tour around Lake Murten
Region Murtensee / Région Lac de Morat
Hauptgasse 27
3280 Murten
+41 (0)26 670 51 12
info@regionmurtensee.ch
http://regionmurtensee.ch
---
Opening hours
From 1 mai 2021 to 31 oct. 2021
---
Useful information
Price:
CHF 45.- per person

Sales points:
Available online
Tourist offices of Murten and Sugiez (in Sugiez only payment in cash)
Hotel Bad Murtensee, Muntelier

The offer is not intended as a group offer. Our partners can reserve the right to not accept vouchers for larger groups.

Other information:
A booklet per person.
The vouchers need to be given to our partners (address mentioned on the voucher).
It is necessary to book a table in advance for the fish meal (according to the information on the voucher).
It is possible to rent bikes at Murten train station.

Our partners:
Bakeries for the Nidlekuchen or Vully tart: Fournil de Séb (Lugnorre), Aebersold (Murten), Zum Buttergipfel (Murten).
Restaurants for the glass of wine and the perch plate: Restaurant Bad Murtensee (Muntelier), Schiff am See (Murten), Restaurant du Port (Môtier), Restaurant Bel-Air (Praz), Hôtel de la Gare (Sugiez), LNM (on NML boats)

This offer is also a wonderful gift idea!