Werkhof - Espace 1606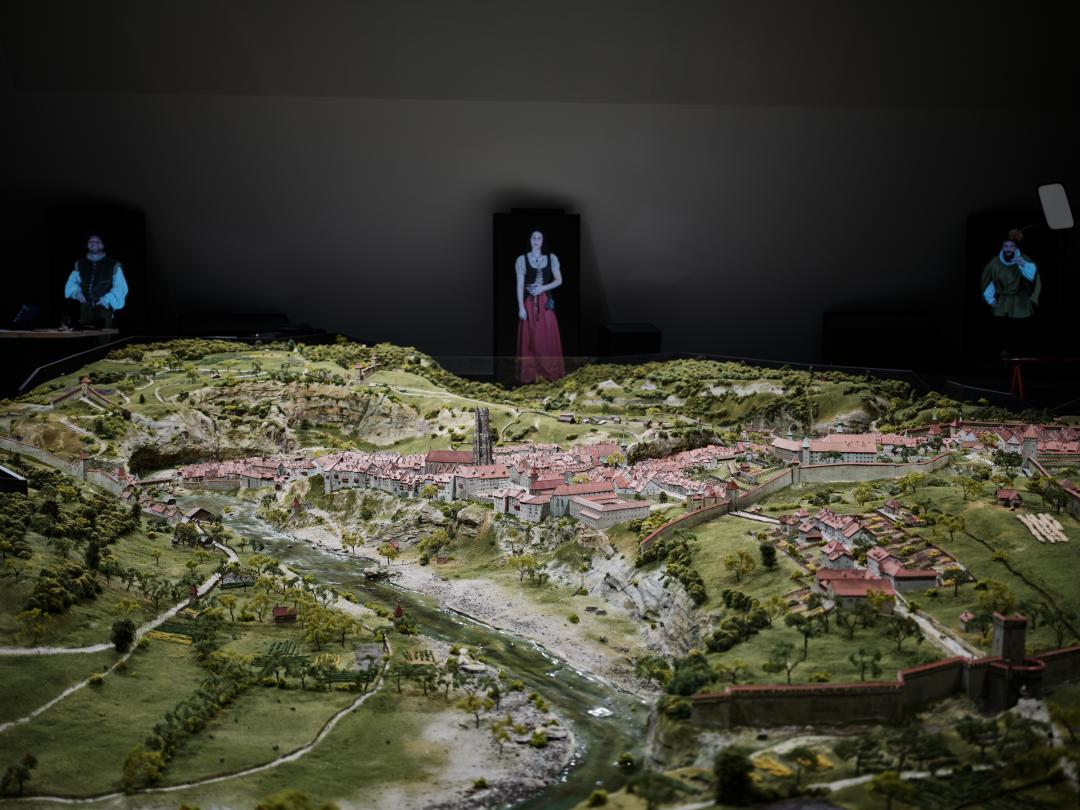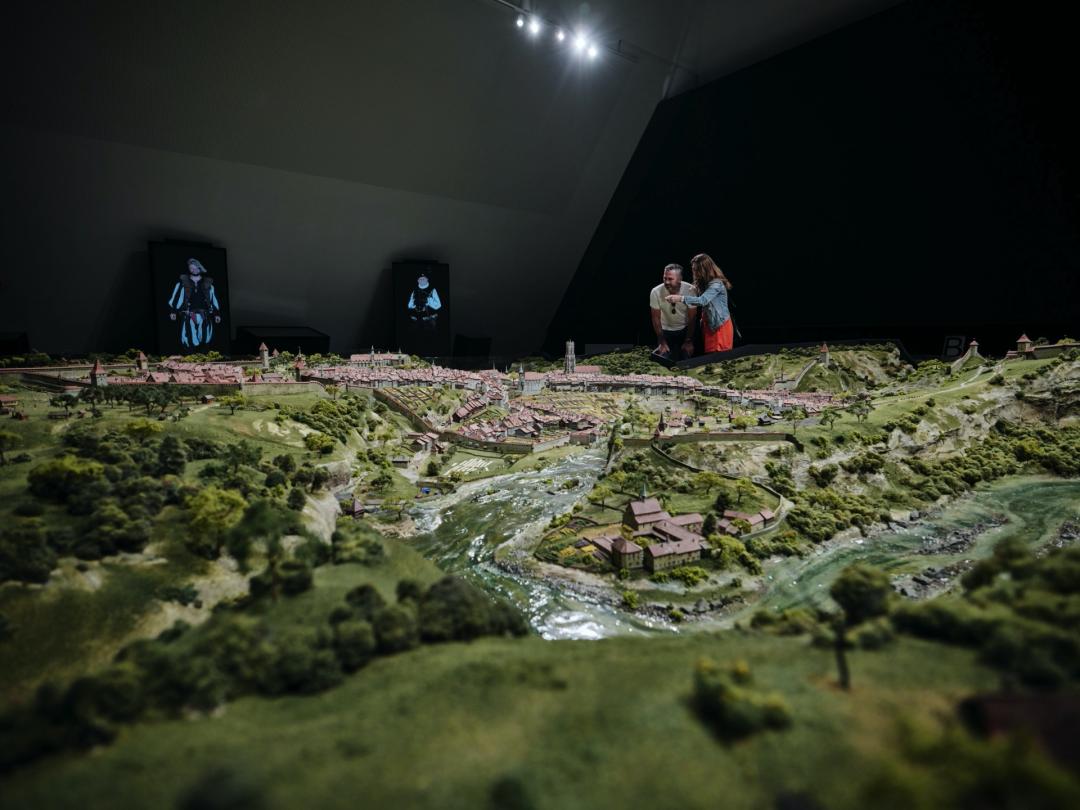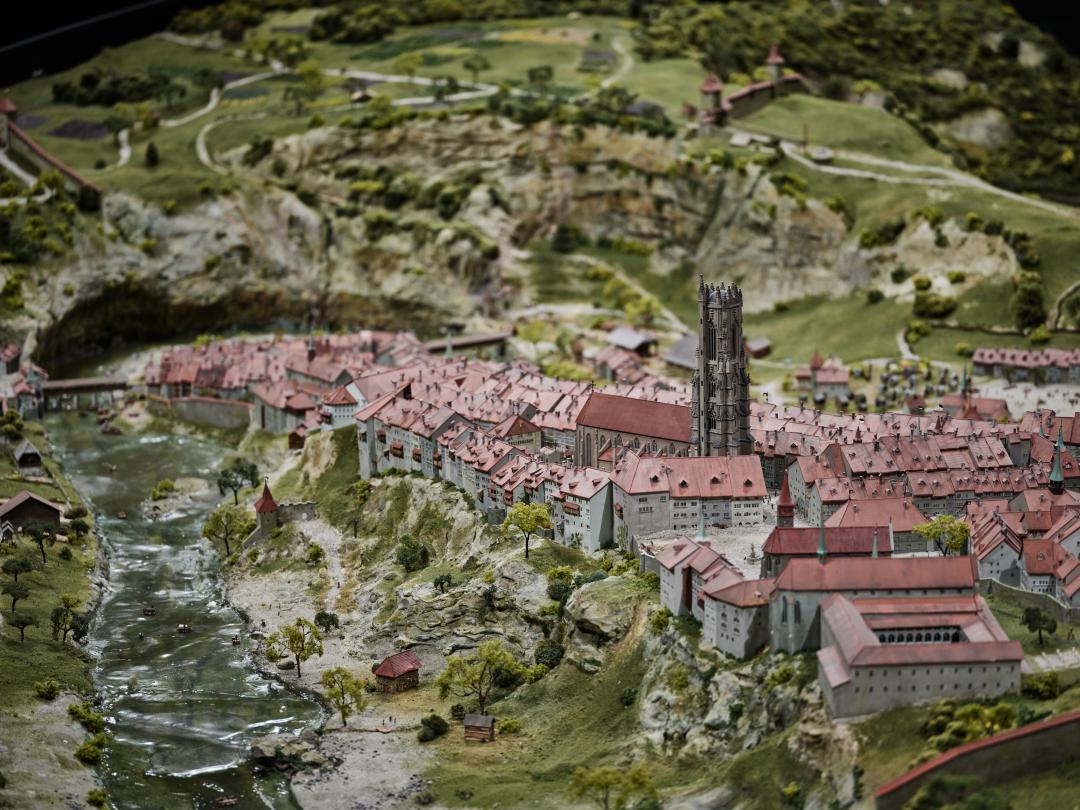 Description
OPENING - AUTUMN 2021

The visit of the model of the city of Fribourg reproduced according to Martin Martini's engraving of 1606 will be open to the public in summer 2021. Subscribe under www.espace1606.ch and get the exact opening date by e-mail.
The Espace 1606 is a space dedicated to the history of Fribourg, with a 3D representation of the city of Fribourg according to the Martini map dating from 1606. The 52 m2 model faithfully reproduces the architecture and topography of the city of Fribourg in the 17th century. Every detail has been meticulously worked out. Gothic houses, towers, gardens and ramparts are depicted to allow visitors to immerse themselves in the Fribourg of the past time. In order to combine modernity with the history of the city, multimedia and interactive media will let the visitors experience this period in total immersion.

A visit to the Espace 1606 is a unique and enriching experience where you will immerse yourself in Fribourg's past using today's most advanced techniques.

Beyond its didactic role, L'Espace 1606 is the result of a long term work to highlight the indisputable historical and socio-cultural heritage of Fribourg's still visible in the magnificent Old Town of Fribourg. The work, built by unemployed people from Fribourg, was developed thanks to the efforts of the Werkhof-Frima association.

A short history:
The Werkhof was built in 1555 by the Werft weaving family and first served as a weaving mill, later the Werkhof was used for various activities over decades. It was destroyed by the fire and renovated in 2018 to house an exhibition space, a multi-purpose hall, an after-school reception area and soon the Espace 1606.
---
Prices
Rates
Children 6-16 years old
6 CHF
Students, seniors, groups
8 CHF
Espace 1606 - Werkhof
Planche-Inférieure 14
1700 Fribourg
+41 26 305 27 90
https://www.espace1606.ch/
---
---
Useful information
Opening hours and prices will follow shortly.

Languages: French with German and English subtitles

Duration of the tour: 50 minutes