Playground Les Paccots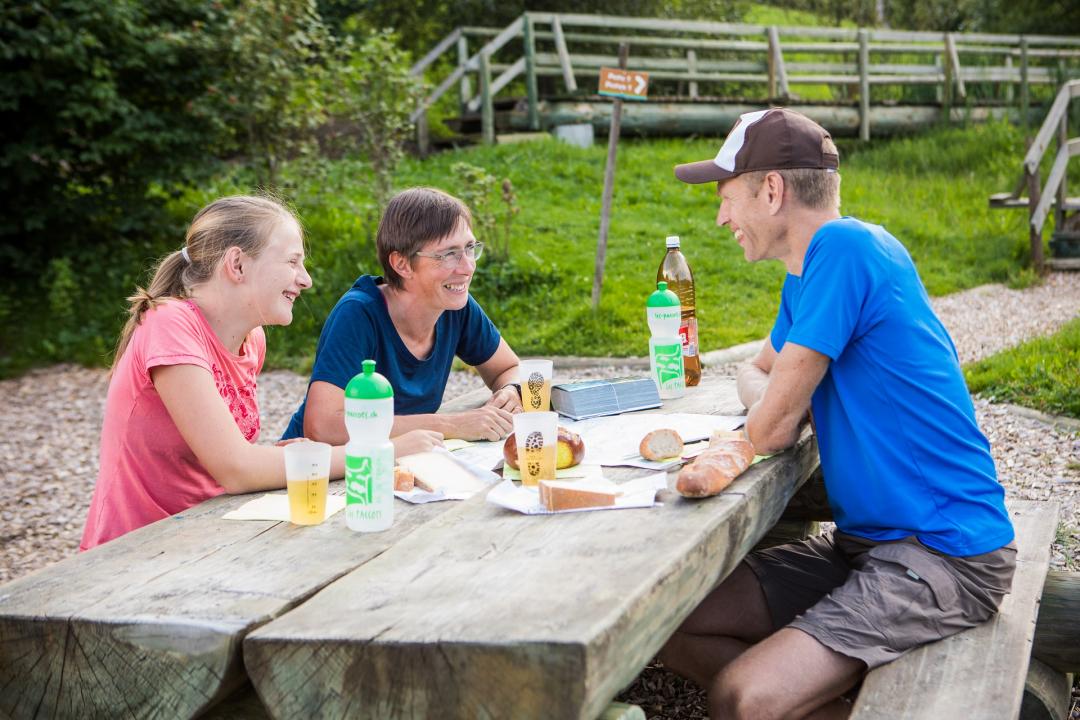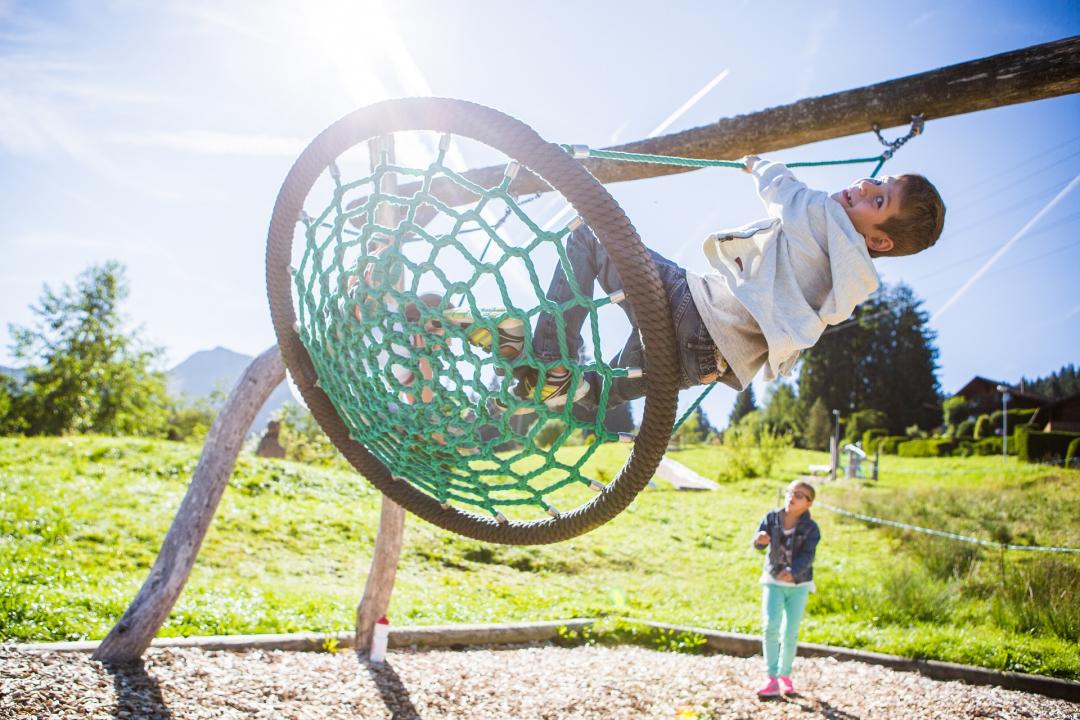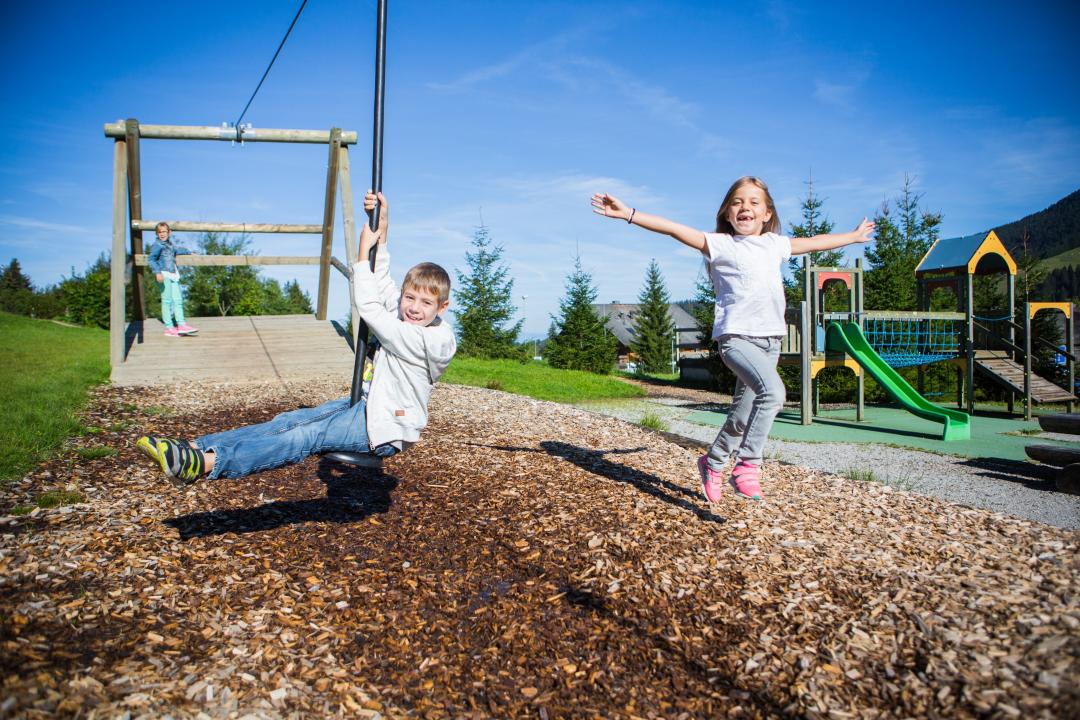 Description
Discover the animals of our region with the new concept of our playground.
A thematic path, giant animal sculptures, educational panels and original plays will let you live an unforgettable time with your family ! A pond, a park with deers, a picnic area belong also to the site.

An exclusive entertaining concept awaits you in Les Paccots.
I'm hiking :
A wood shaving covered path winds along the playground, starting point : in front of the Hotel Ermitage in Les Paccots.

I'm discovering :
- 10 giant wood structures representing native animals and a peat bog plant that are educational and funny stops.
- A pond with its typical vegetation
- A park with about 10 deers.

I'm learning :
Each animal/plant is described by an educational board. There is a question about the animal/plant on each board in order to form a giant ladder game. When I can answer to the question I can continue. When my answer is wrong ... Hop, A funny joke is waiting for me.

I'm having fun :
The different stops which are illustrated by the wooden sculptures are linked to each other with genial and exclusive games. I'm flying like the capercaillie, I'm pursuing the badger through the pipe slide, I'm gripping the net like the bat, I'm threading my way through the vegetation like the roe deer, I'm flying like the dragonfly on the swing, I'm springing like the frog, I'm turning into a butterfly and I'm watching the birds from the lookout post.

I feel good here :
In addition : a welcome area, a picnic area, an arena for young people and a playground nearby.
---
Contact
Information
Office du Tourisme Châtel-St-Denis / Les Paccots et la Région
Place d'Armes 15

1618 Châtel-St-Denis
+41 (0)21 948 84 56
info@les-paccots.ch
http://les-paccots.ch
Zone récréative
Route des Dailles
1619 Les Paccots
---
Useful information
Everyone uses our playground at his own risk and must be self insured. The Commune of Châtel-St-Denis and the Tourist Office of Châtel-St-Denis / Les Paccots and Region deny all responsibility in case of accident, damage or stolen items. The parents must watch over their children. Every inappropriate use of the infrastructure can be penalized. In order that this site satisfies you for a long time, we plead you to take care of it.