Cruise Lake Murten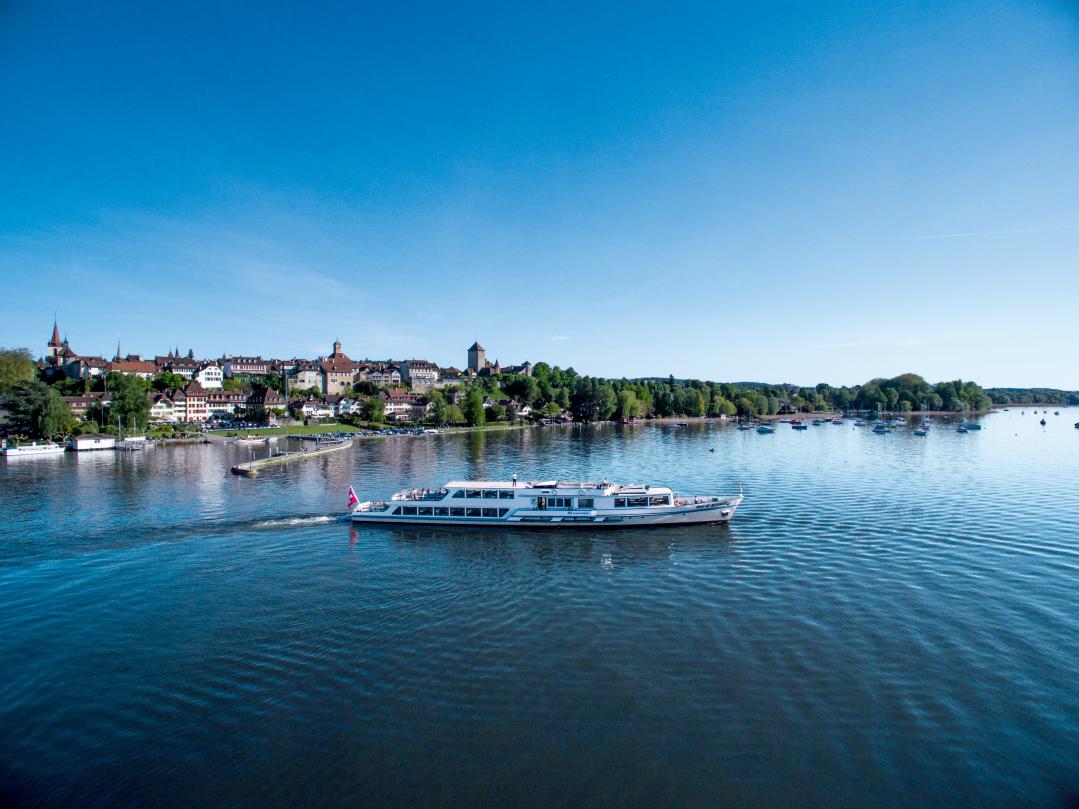 Description
In 1 hour and 15 minutes around Lake Murten! Discover the region from the deck and enjoy the view to Mont Vully, the vineyards, Murten and Avenches..
Several times a day during the summer season you can explore Lake Murten by boat. From Murten, you start off in an anti-clockwise direction. The ship first docks in Praz, then continues on to Môtier, Vallamand and Faoug before docking in Murten again.

LNM (Société de Navigation sur les lacs de Neuchâtel et Morat SA) is responsible for navigation on the Lakes of Murten and Neuchâtel.

The season lasts from Easter to the End of October.
---
Contact
Information
Murten Tourismus
Französische Kirchgasse 6

3280 Murten
+41 26 670 51 12
info@murtentourismus.ch
http://www.murtentourismus.ch
Société de navigation LNM
CP 3128
2001 Neuchâtel
+41 32 729 96 00
info@navig.ch
http://www.navig.ch
---
Useful information
For more special round trips such as from Praz to Murten or Murten to Praz and back (with stays in Murten or Praz respectively) or partial round trips, please check-out the timetable.

Please note: BSG (Bielersee-Schifffahrtsgesellschaft) tickets are not valid for the Lake Murten round trip.