Hotel de la Cascade | Zum Wasserfall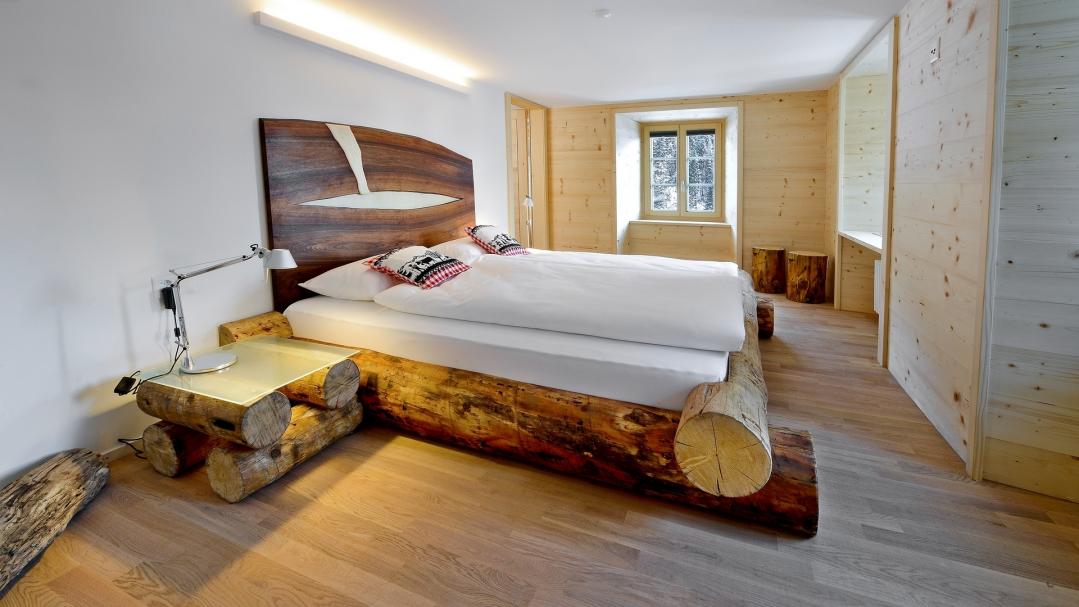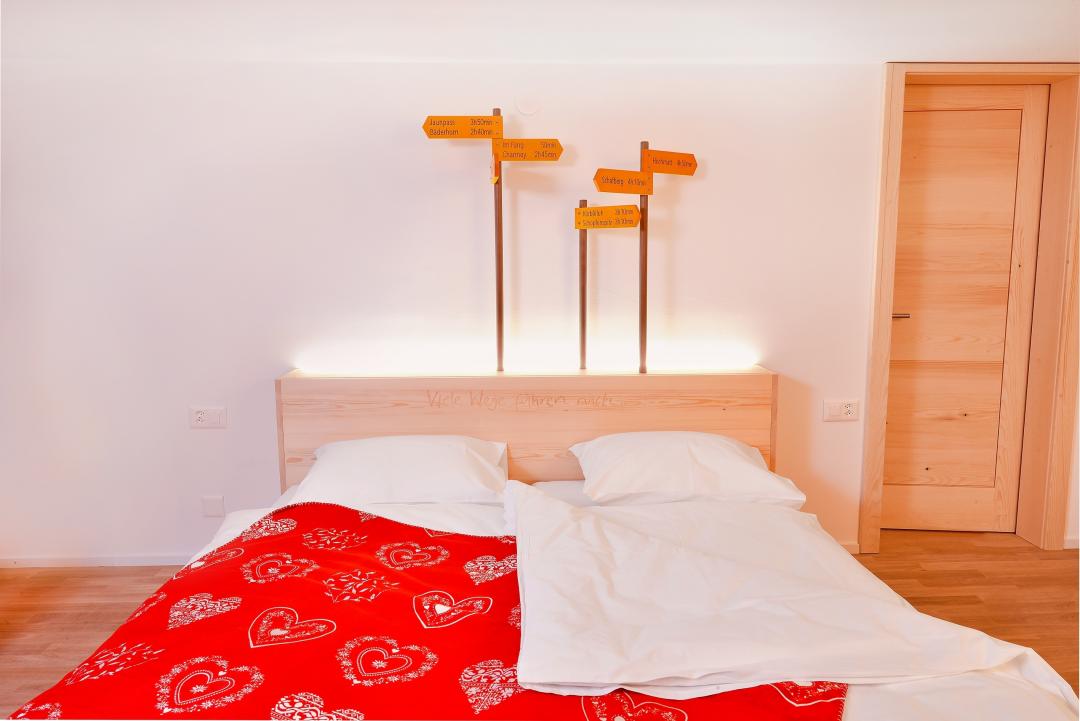 Description
Double room from CHF 160.-
Breakfast included
In the heart of an authentic village, enjoy a stay at the Hôtel de La Cascade. Close to the Jaun Waterfall, the hotel welcomes visitors in a simple and friendly atmosphere.

Rooms and facilities
The small, cosy and family-run hotel opened after a first renovation in winter 2016/17. 14 double rooms, all with toilet and shower, have been created. 6 of them are furnished according to a local theme, such as " The sheep fair " or " The waterfall ". The interior design is airy and functional.

A village with many attractions
The hotel is ideally located and offers a view of the waterfall from some of its rooms. With a restaurant in the hotel itself, visitors can easily enjoy the benefits of Jaun. The ski lifts are a 15-minute walk away. Several walks await nature lovers.
Combine comfort and authentic nature during your stay in Gruyère. And discover this building, which was already on the village map of Jaun in 1782.
---
Prices
Chambre familiale/dortoir à 6 personnes
Tarif par personne dès
60 CHF
Famille Rauber
Hauptstrasse 411
1656 Jaun
+41 (0)26 929 82 06
info@wasserfall-cascade.ch
http://www.wasserfall-cascade.ch
---
Useful information
ROOMS: 17
BEDS: 46